Mayor Emanuel will be launching the first Chicago Resident Service Fair this Saturday, March 19th at South Shore Cultural Center. The Resident Service Fairs will provide essential City services and resources to Chicagoans across the city through five scheduled events over the coming weeks (March 19, April 2, April 9, April 16, and May 7).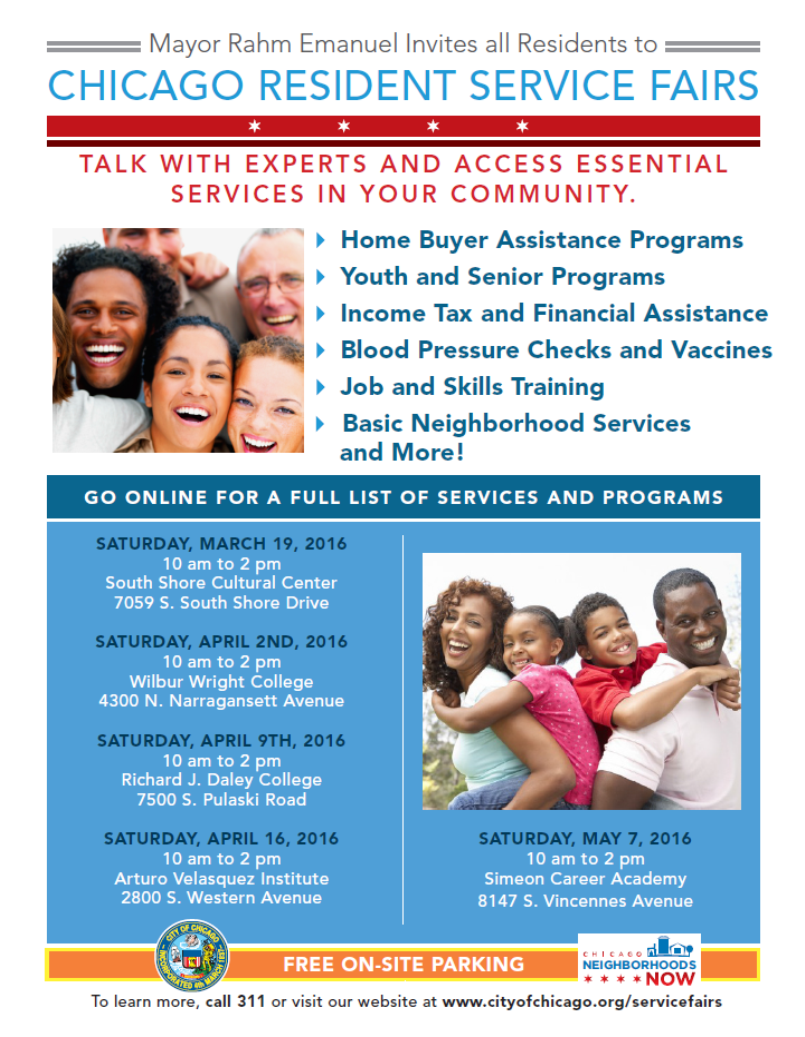 Backpacks for Hope: www.backpacksforhope.org
This organization is collecting used backpacks, used clothes, school supplies, books, toys, personal care items, and/or a note at the end of the school year from American children, to be donated to disadvantaged children in rural Moldova.
For drop-off dates, click link above.