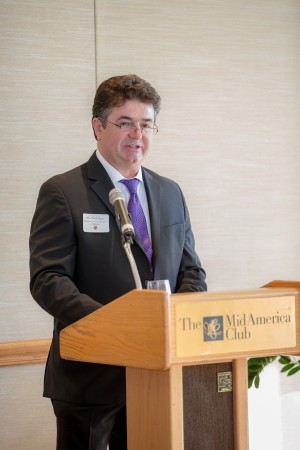 Dorel Nasui is a businessman and an entrepreneur living in the Greater Chicago area. He defected from Communist Romania to the USA in 1986, when he asked for political asylum. He was granted the political asylum in December 8, 1986 and admitted as a legal resident to the USA the second year.  
Dorel Nasui started his new life in the USA and worked as a software and IT engineer for Motorola and some other companies.
In 1990 he opened his own company, American International Radio, Inc. or AIR: 
www.airadio.com
.
At the present time, AIR is doing business in over 50 countries around the world, having offices in the USA, Germany, Czech Republic, Spain, Romania, Poland, Turkey, Ukraine, Russia and the United Arab Emirates, being one of the largest Motorola Solutions distributor worldwide.
In 2001, Dorel Nasui founded the company, Safemobile LLC, to develop IT & mobility solutions for mission critical organizations, oil & gas, transportation and security organizations: 
www.safemobile.com
.
Dorel Nasui is also member in the Board of Directors of Theratest Laboratories 
www.theratest.com
.
Dorel Nasui is a member of the Delta Mu Delta – International Honor Society in Business Administration.
He is also serving as a member of the Advisory Board for the University Babes-Bolyai, College of Business Administration from Cluj-Napoca Romania. He is also the recipient of the "2013 – Entrepreneur of the Year Award" given by the University Babes-Bolyai, College of Business Administration.
Dorel Nasui holds a Ph.D. in System Engineering and a Master of Sciences in Computer Science, Polytechnic University, Bucharest, Romania. He has extensive expertise in the field of international trade, IT and radio communication.
After the anti-communist revolution in Romania, Dorel Nasui contributed to the democratization process of Romania and to the integration of Romania in the NATO forces and in the European Union.
In 1990 he was the speaker and among the founders of the Romanian Freedom Forum organization in Chicago.
In 1998, he became the president of Romania NATO Alliance, doing active lobby on behalf of Romania with the US Government & US Congress.
For these contributions, in 2000, Dorel Nasui was awarded the Romanian National Order "For Merit" by President Emil Constantinescu.
Dorel Nasui was inaugurated as the Honorary Consul of Republic of Moldova to Illinois on November 21st, 2014.
On January 17, 2019, on the occasion of the Moldovan Diplomacy Day, in front of the International Diplomatic Corp. Representatives,  Dr. Dorel Nasui was conferred the National Order of the Republic of Moldova "Diplomatic Medal of Honor" of the III-rd class.