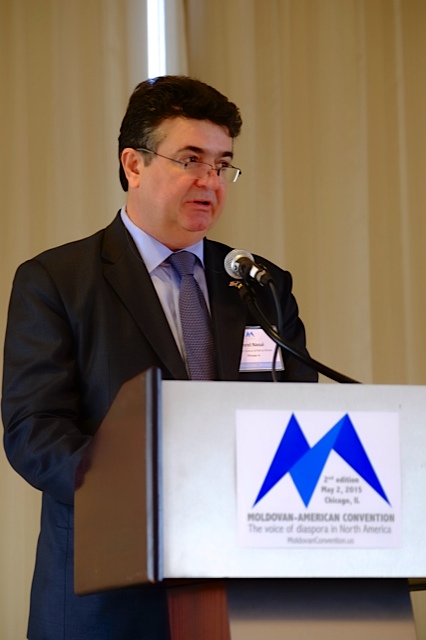 On May 3rd, 2015, Honorary Consul Dorel Nasui opened the Second Annual Moldovan-American Convention.
The Moldovan-American Convention represents a great movement, aimed at building a strong and united community that will improve the lives of Moldovans in North America and those in Moldova as well.
"Serving as the second host city for the convention is a great responsibility and opportunity, as the convention is a platform to bring together the brightest minds and most enthusiastic hearts of Moldovan diaspora in North America," Nasui said.
Leaders of Moldovan communities and diaspora organizations from North America, representatives of the business sector and academia of Moldovan descent recognized for excellence in their professional fields, private companies and businessmen interested in doing business in Moldova, as well as government officials were among the participants of the second Moldovan-American Convention.
Mr. Nasui concluded the opening ceremony, expressing how "We each have our own ideas about how Moldovan diaspora in North America can support Moldova. It's time to share theses ideas and come up with collective resolutions and implementation plans in hopes of a greater impact on political, social, and economic spheres in Moldova. Our diaspora is young, and we needed time to get on our feet. But now we are ready, and the country needs us more than ever."
For more information on the Moldovan-American Convention, please visit: http://www.moldovanconvention.us/